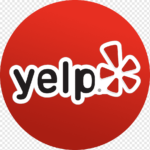 EXCELLENT 100% RECOMMENDED READ ALL REVIEWS
"I would like to update my review. I went back after my engine check light had come on while diving one weekend. The owner Enrique hooked up my car and ran a diagnostic. He discovered that the engine light issue was nothing and that…"
Best car lease experience
"Do you notice all the good reviews here are from yelp reviewers who barely have any reviews? alil shady, here's my review, from 3 experiences here. Im reviewing the A&B on veterans rd. I've gone here 3 times, with 2 different cars.…"
"Fantastic service department! Very efficient, capable, and helpful. The best run service department I have ever been to! Mike is fantastic."
Good service and quick delivery
Felix was very helpful in getting all the paperwork done and quoting prices. Car was delivered as expected and in a very quick time frame.
Excellent customer service and great deal!!!
Felix was great at finding the car that I wanted to lease a car at a great price. He was excellent at completing all the necessary paperwork and assisting me in reducing my car insurance over the phone with my insurance company. The car was delivered on time with a complete explanation of all the paperwork before I signed them. It was a smooth transaction and I would most definitely recommend him to my co-workers, friends, and family.
EXCELLENT 100% RECOMMENDED READ ALL REVIEWS
Highly Recommended Car Leasing
Highly recommend these guys are true professionals. Took care of me same day and had me driving next day with exceptional service right at my door. A+++++Thank you Mike!
This company was very easy to work with, especially with my busy schedule. They made it very convenient and the process went very quickly. Overall really good customer service and professionalism.
Very good service! They took my car and brought me the new one 2 hours later. I'm very happy to deal with DirectMotorGroup.
Best leasing company ever
Hands down the best leasing company! I can't say thank you enough, I love my new car. I have been leasing a car from Mike for 10 years, and he continues to show me amazing customer service. He definitely went above and beyond to get me a fully loaded-car that fit my budget and style. He even personally delivered it to my house during off hours. I recommend DirectMotorGroup to everyone looking to get a car. Thank you again.
Just wanted to share my experience… Ordered a new car through DirectMotorGroup and I am amazed at how simple and pleasant my experience was. Normally getting a new car is more nerve-wracking than pleasant but not the case this time! Everything was done as promised, promptly and with a VIP personal treatment. Though I'm planning on keeping this car for a while, I can't wait to do business with you again. Thank you!!!
Loved the whole experience of leasing my spanking-new wheels from DirectMotorGroup. Mike is amazing at his top-notch level of custom service, at the efficiency of filling out applications and finalizing documentation, at getting you exactly what you want and making it right to the finest details, and at final delivery on time, as promised. He's also unlike other car dealers. There are NO hidden games, or fishy catches. He delivers exactly what he promises, and you get what you expect. Most importantly, upon calling at least 15 other lease companies, he gives the BEST price on a car lease in NYC – beating every other quote. I'm a super savvy shopper – and I'm pleased to get a great deal! Thank you so much!!!
Better price than all dealers
My favorite part about my car just might be the price. I don't know how these guys did it, but they hooked me up with a better price than all the dealers in the tri-state (and trust me- I checked). They were patient with me and got my car sooner than I expected, without skeezy/pushy sales tactics that other lease spots and dealers use. Awesome deal, awesome car.
Professional, knowledgeable, & courteous
Hands down the most professional, knowledgeable, and courteous people who are willing to go above and beyond for client satisfaction. I am extremely happy with my new car. Thank you DirectMotorGroup!!!